You just had a baby and are probably wondering what products are the best for you and your baby. And for this, you have done extensive research about what materials are the safest and also the best. It is crucial that you do this research on what can be harmful and what isn't.

Babies start getting in touch with many products like their bottles, their teething toys, their wholesale silicone beads, feeding sets, most of their toys, etc. and they tend to put everything they find in their little mouths, especially when they started teething.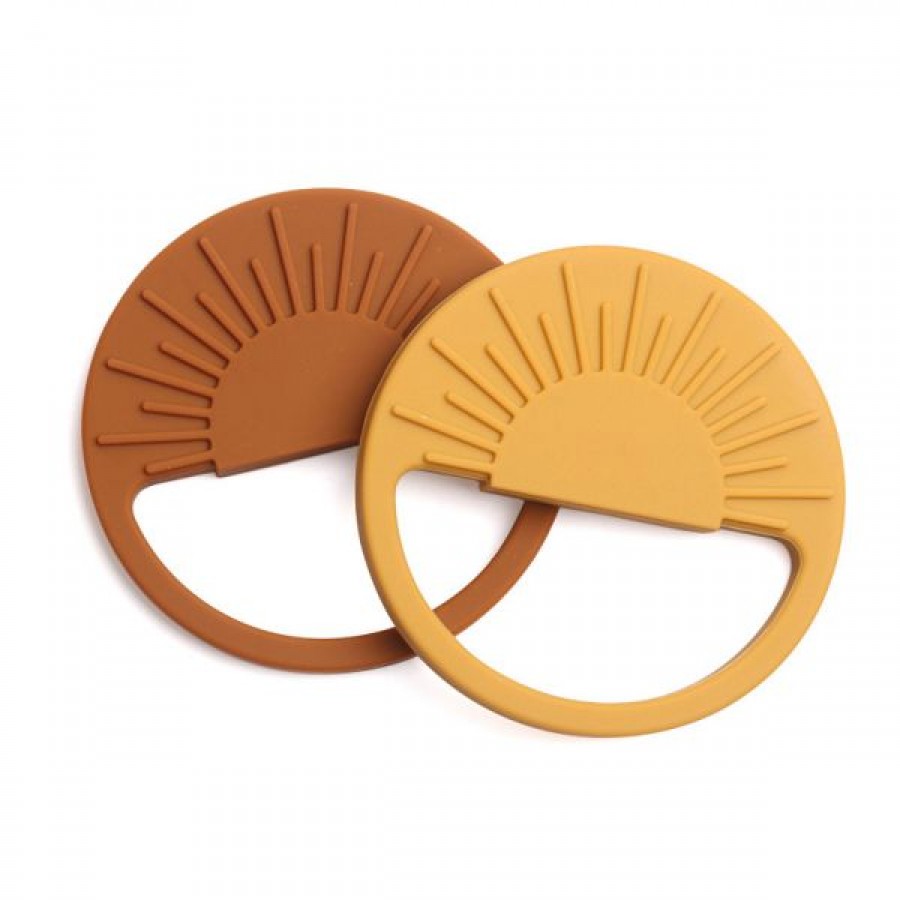 Low Price Flexible Food Grade BPA Free Silicone Baby Teether Factory
You'll probably soon figure out that one of the best products that you can get for yourself and for your baby are the ones that are made out of liquid silicone rubber. If you're wondering what is liquid silicone rubber or LSR, it is a platinum-cured elastomer made of two parts that get injected into a mold cavity to create parts. It is a very versatile elastomer and you can find it in consumer products, medical devices, and a lot of different ones.
How to pick the best silicone products?
I'm sure you are probably wondering how can you find what are the best silicone products for your baby and for you. I believe that you have to follow the path of the benefits that this material provides.
As we have mentioned before, research is very important. One of the first researches you have to do is about the materials. Which ones are safe, and which ones are not safe for human and food contact, in the latest, for example, using a silicone feeding set. Of course, you already know that liquid silicone rubber is the way to go, in terms of being safer for your kid.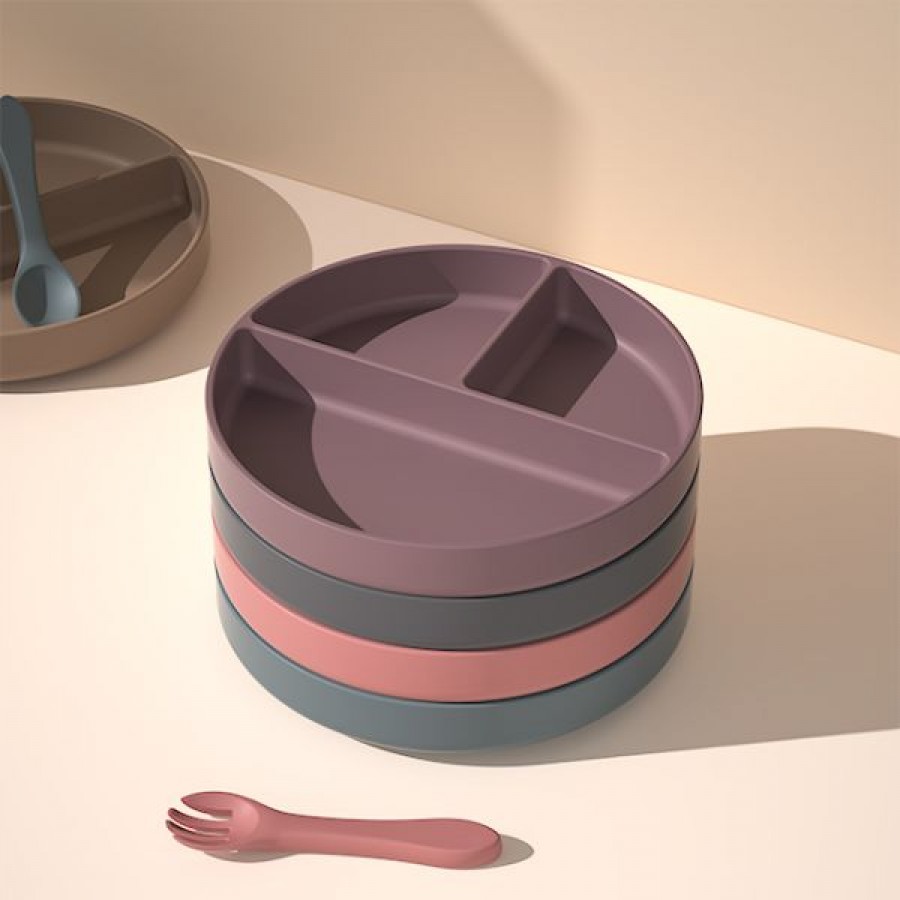 Hot BPA Free Soft Silicone Baby Feeding Plate
Liquid silicone rubber is BPA-free. Being exposed to it can cause a lot of health effects, in the prostate glands and brain of not only infants and children but also fetuses. Their behavior can also be affected. There are even some studies that are suggesting that there can be a link between BPA and type 2 diabetes, increased blood pressure, and even cardiovascular disease.
Another factor to have in mind is how durable your products are going to be. Products made of liquid silicone are very durable because they are made to resist even the most extreme temperatures and maintain their properties, they also resist corrosion, are flame retardant, and can easily absorb vibrations. Making them resist even the hardest of hits and blows.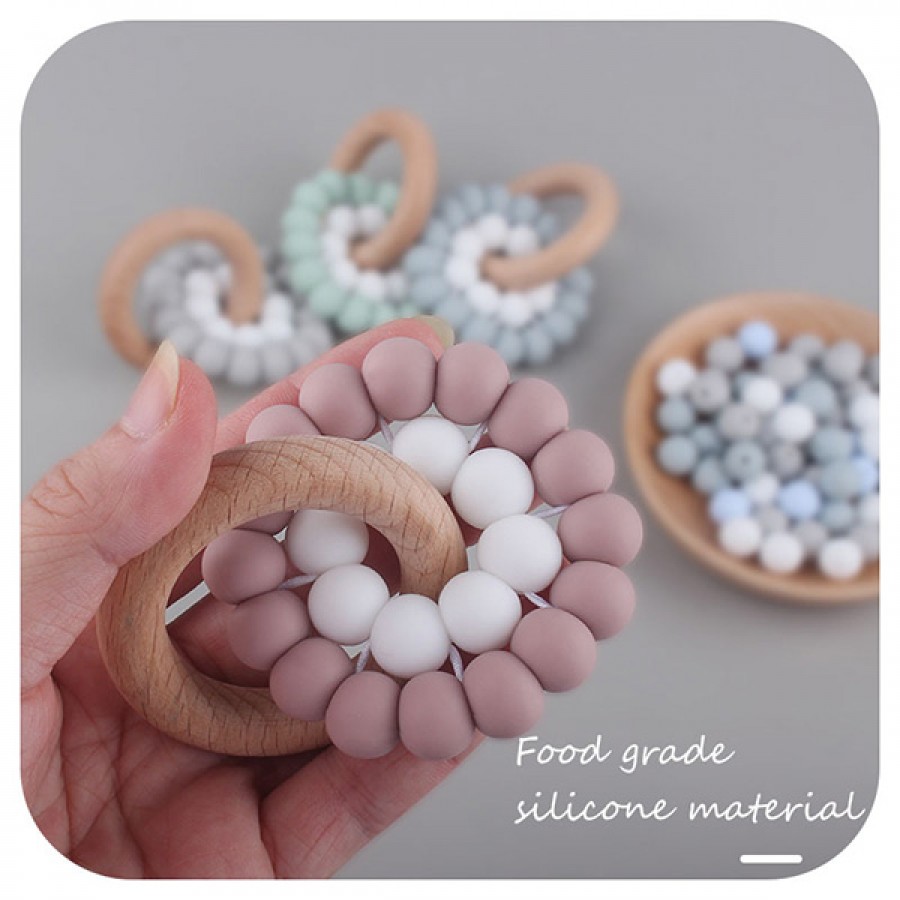 Hot Silicone Bead Beechwood Teether Ring
And they are also of course resistant to chemicals and bacteria, are lightweight, easy to transport, and will save a lot of space if needed. All of these, are very important things to have in mind when getting products that contain liquid silicone rubber that will be in contact with your kid. Your kid won't be able to handle heavy toys or bottles and I'm sure will be devastated if their favorite toy breaks.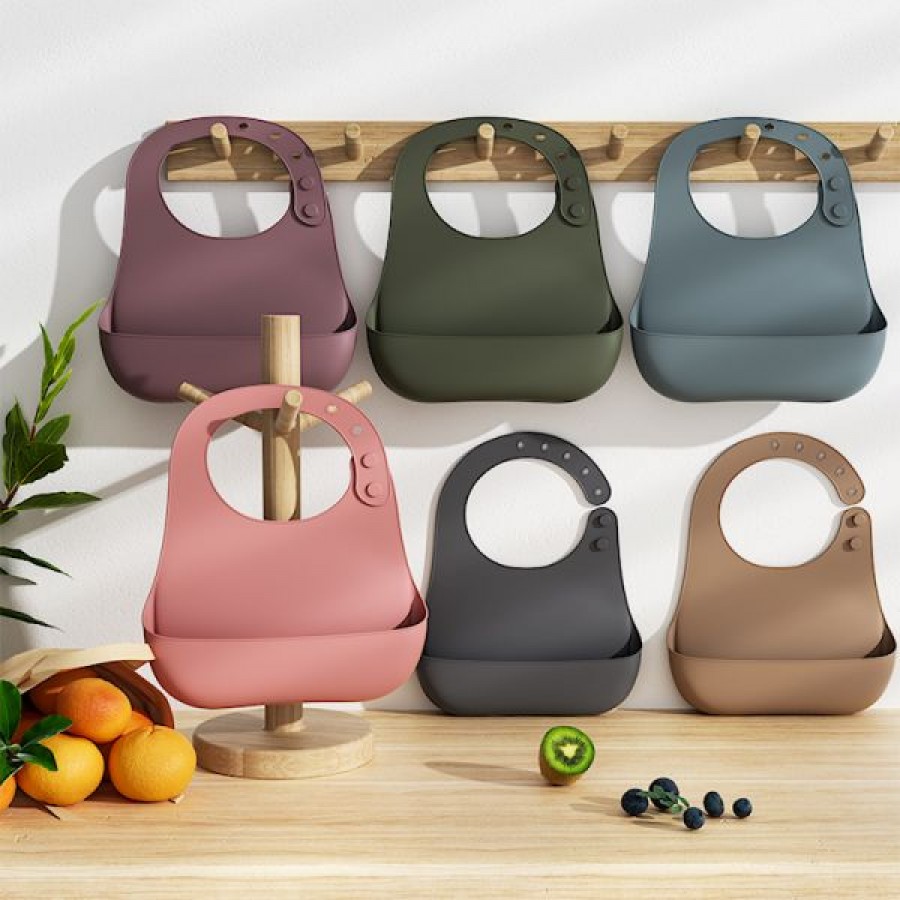 Wholesale Customized BPA Free Food Grade Silicone Baby Bib
Another factor to have in mind when you're looking for silicone products is to look for the manufacturers and how many certificates, they have that will assure the quality of their products and that they are safe for you. For example, the silicone products made by Newtop Rubber, are compliant with the FDA regulations, they also have the ISO9001:2015 and many other certificates.
Food Grade BPA Free Silicone Fruit Teeter Ring
Having found a good manufacturer that provides you with certifications will help you know their products are assured safe. But also, having found them can provide you with the best prices, especially wholesale prices. This last one comes in very handy if you're not just a simple user of silicone products but an entrepreneur trying to find the best products and also prices for your business. Manufacturers that provide both high quality, assured certifications and best prices, are probably the best to work with.